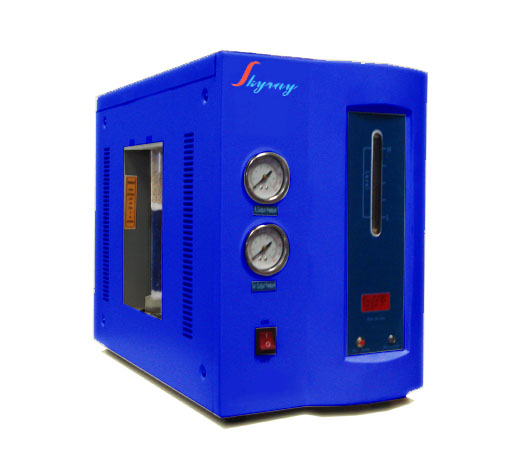 AN-3/AN-5 Combined Nitrogen and Air Generator
Model: AN-3/AN-5
Application: Nitrogen and Air Generation
Phone: 617.202.3879
Introduction
Model AN-3/AN-5 combined nitrogen and air generator is an organic combination of nitrogen generator and air generator. It generates high purity nitrogen and pure air simultaneously and has the same advantages as N-Series nitrogen generator and A-Series air generators. Suitable for Lab instruments such as GC, HPLC, GC-MS etc..
Features
Nitrogen and air can be delivered simultaneously.
All of the same advantages as in N-series nitrogen generator and A-series air generators.
User friendly interface and simple to use. The gas is generated with just a push of a button.
Model
AN-3
AN-5
Purity of produced Air
Three-stage purification
Purity of produced Nitrogen
100.00%
Output flow
Nitrogen: 0-300 mL/min
Air: 0-2L/min
Nitrogen: 0-500 mL/min
Air: 0-5L/min
Output pressure
0 ~ 0.5MPa (factory default setting:0.5 ± 0.01MPa)
Power supply
AC 220V/50Hz or 110V/60Hz
Maximum power consumption
270W
320W