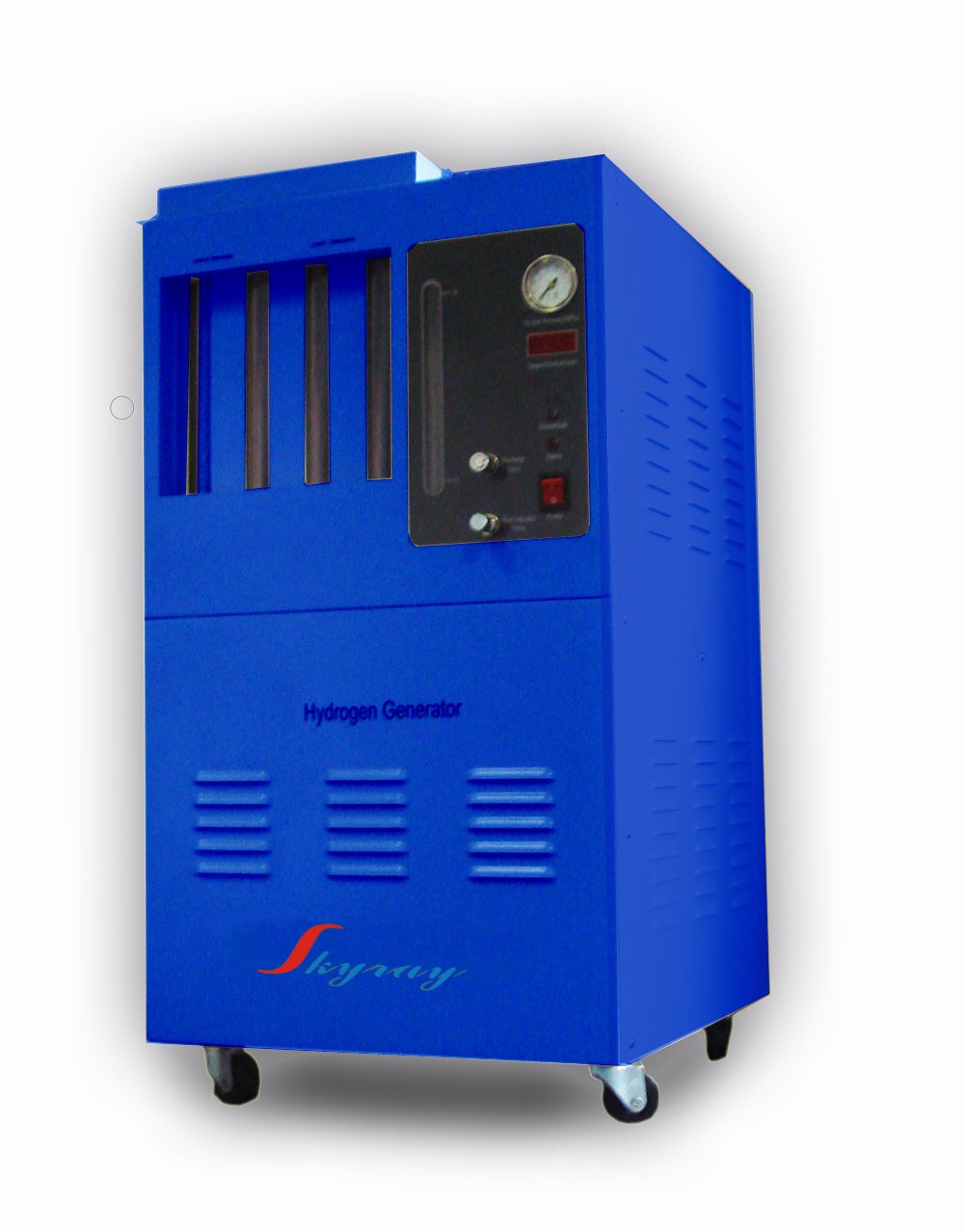 H-30/H-50 Hydrogen Generator
Model: H-30/H-50
Application: Hydrogen Generation
Phone: 617.202.3879
Introduction
The H-30 and H-50 have been designed to supply the highest purified hydrogen and it meets high levels of expectations in the demanding markets. The internal mechanisms that run this generator are integrated with the latest electrolytic cell technology, using stainless steel alloy as its hard body. The new ergonomic design and user-friendly interface have been modified for comfort and reliability for the consumer.
Features
The H-30/H-50 hydrogen generator can be used to replace the conventional high-pressure steel tank.
With an upgraded operating system, the H-30/H-50 hydrogen generator has been modified to a simple plug and play operation to generate hydrogen gas with a stable output flux.
The components operating the H-30/H-50 hydrogen generators, adopted the tube-design electrolytic cell specifications with multi-orifice distribution. This operation has been engineered to store liquid, produce hydrogen and emit hydrogen and oxygen respectively and simultaneously; without influencing the circulation of the electrolyte. The Plate-shaped electrolytic cell is an optimal substitute allowing a large mass-flow output of high purity gas with low temperatures in the large area.
The H-30/H-50 hydrogen generators are equipped with anti-back streaming operation, preventing liquid from flowing back and reducing the replacement of the silica gel.
H-30/H-50 hydrogen generators are with a guarantee of assuring reliability and its purity levels of hydrogen.
To operate and create hydrogen, H-30/H-50 hydrogen generator needs Distilled Water; periodically determined by the user operations.
Type
H-30
H-50
Technical Parameter
Purity (%)
Working Pressure (MPa)
Flux (ml/min)
Purity (%)
Working Pressure (MPa)
Flux (ml/min)
99.996
0 ~ 0.4
0 ~ 3000
99.996
0 ~ 0.4
0 ~ 5000
Voltage of Power Supply
VAC 220V ± 10%; 50HZ ± 5%
VAC 110V ± 10%; 60HZ ± 5%
Environment
Temperature: 0 ~ 40℃
Relative Humidity ≤ 85%
Environment Condition
Without large quantity of dust and caustic gas
Maximum Power
1500W
2500W